COMPAS Ltd. is a private company, founded in January 1992 by specialists in engineering.
1. Trading of bearings and
bearing accessories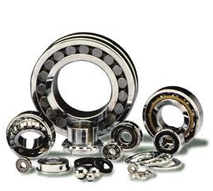 2. Manufacturing of mechanical parts
| | | |
| --- | --- | --- |
| taper sleeves for bearings | parts according to customer specifications | technological operations performed in subcontracting system |
| | | |
3. Reconditioning of
large bearings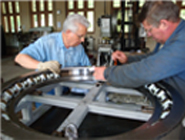 We act and we want to continuously improve the quality of our products and services, being convinced that these actions and their accompanying processes sustain and increase the performance of COMPAS company.
We exist through our customers, whom we respect and give full attention.
Relationships with them are based on our firm commitment:
to

know

and

understand

them

as

well

;

to identify

as

accurately as possible

their requirements and

expectations and

meet

them

fully

;

to

provide

them consistently

high quality

products and

services

;

to meet

exactly the

legal and

applicable

regulatory requirements
We assure customers that we will do everything possible to respect our commitment.
In this regard, we have organized our activity, based on a quality management system designed, implemented and certified according to SR EN ISO 9001:2015.