Adapter sleeves serve to locate bearings with tapered bore on cylindrical shafts. Sleeves mounting permit more relaxed shaft diameter tolerances in contrast to those tolerances where the bearing is directly seated on the shaft. The tolerance classes recommended for shafts are h9 and h10. Form and position deviations will be in accordance with tolerance classes IT5/2, respectively IT7/2.
Adapter sleeves are manufactured according to standard ISO 2982-1.
The adapter sleeves are supplied complete with locknut and locking device.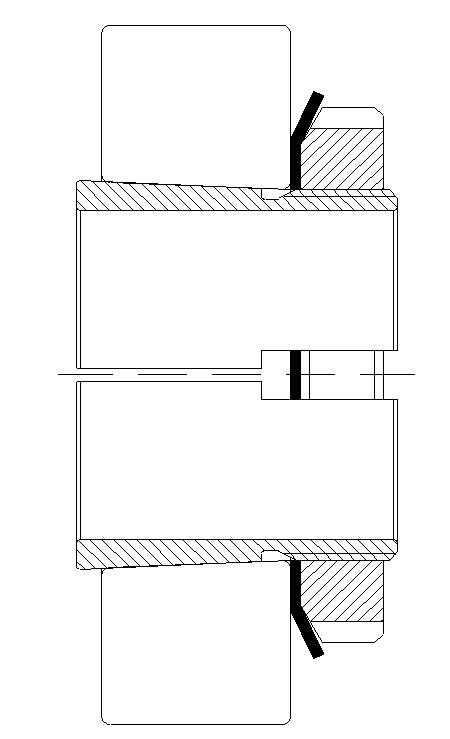 Adapter sleeve
with locknut and lock washer

Taper 1:12
for shaft diameter ≤ 200 mm
H 2, H 3, H 23, H 30, H31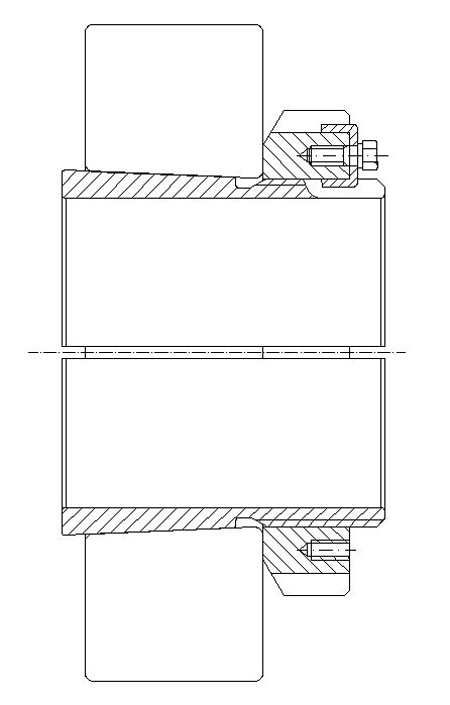 Adapter sleeve
with locknut and locking clamp

Taper 1:12
for shaft diameter > 200 mm
H 23, H 30, H 31, H 32, H 39